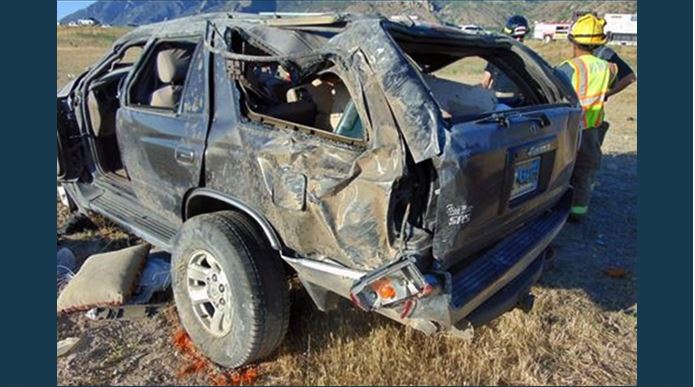 PAYSON, Utah, July 3, 2020 (Gephardt Daily) — A driver suffered fatal injuries Thursday when a Toyota Land Cruiser struck another vehicle and rolled on Interstate 15 near Payson.
The accident happened at about 6:30 p.m. near mile marker 251, a Utah Highway Patrol statement says.
"For an unknown reason, the driver lost control, traveled into the right lane, and struck a Chevy Silverado. The Land Cruiser continued off the right shoulder where it began to roll. The vehicle continued through a fence and eventually landed upright in a field. "
"Unfortunately, the driver sustained fatal injuries during the crash. I-15 was closed for a short period of time for diagramming and accident investigation purposes."
No additional information has been released in the case.