London Fire Brigade Warns Teens: Don't Light Yourself on Fire
[hdplay id=259 width=710 height=490]
LONDON, May 19 (UPI) — The London Fire Brigade is warning teens not to attempt a "stupid and dangerous" stunt called the "fire challenge," which involves lighting oneself on fire.
The "fire challenge" trend, which has become popular on Facebook and YouTube, involves a person — usually a teenager — pouring flammable liquid on their body and then igniting themselves before jumping into a body of water.
"This is a stupid and dangerous craze. You're almost certain to seriously injure yourself, and fire can easily spread to furniture and other flammable household items which is a risk to others," a London Fire Brigade spokesman said.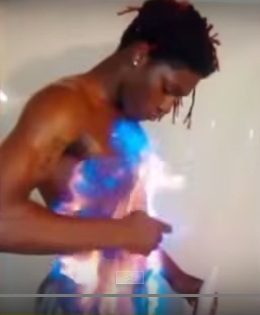 The viral trend has been blamed for numerous injuries. Some media outlets reported a 15-year-old Buffalo, N.Y., boy died while attempting the stunt last year, but those reports appear to be based on a hoax article from a satirical news site.
You May Also Like
| | | |
| --- | --- | --- |
| 'Pitch Perfect 2′ Tops the North American Box Office With $70.3M | | Lionel Pickens, Rapper Known as Chinx, Shot to Death in New York at the Age of 31 |