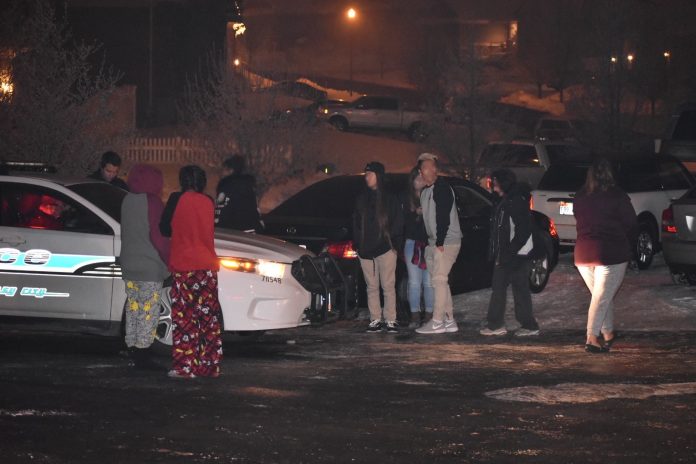 WEST VALLEY CITY, Utah, Jan. 1, 2017 (Gephardt Daily) — More than 70 juveniles have been busted for underage drinking and smoking pot at a raucous West Valley City house party.
Lt. Steve Burke of West Valley City PD told Gephardt Daily police were first called to a home at 4958 Piney Park Circle around 11:19 p.m. New Year's Eve with reports of loud music.
When officers arrived they found the residence packed with drunken teenagers. Some of the juveniles were so intoxicated, police called for medical help, fearing some of the teens were suffering from alcohol poisoning.
Officers say they also found marijuana and paraphernalia inside the home, and those who threw the party were in considerable trouble.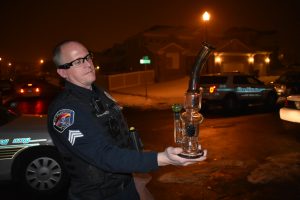 "If the hosts of the party turn out to be adults, we will take them to jail for contributing to the delinquency of 70 minors," said Lt. Burke. "That could be a third-degree felony. This is serious. If there had been a fire in there, they all would have never gotten out. And that wasn't the only risk tonight; some of these kids may have been ripped-off. A lot of them are telling me they can't find their phones. I went in there and I can't find them. They may very well have been stolen." 
As police processed the scene, a steady stream of parents arrived, waiting to take their teenagers home. Many were less than pleased.
One of the party-goers who called himself "Jared" told Gephardt Daily he was surprised when police arrived because parties like that go on all the time.
"I was keeping watch at the door and all of a sudden I see like lights, and I'm like, 'Holy sh!t, police are here!' … but they just happened to bust this party, instead of the other ones that are happening around town."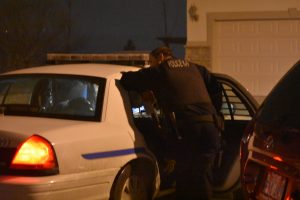 Investigators say Saturday night's scene was reminiscent of a bust earlier this year, when 115 juveniles were arrested at a wild party on Volta Avenue.
"These things just never cease to amaze me," Lt. Burke said, shaking his head. "When these parties get big, they get big fast."