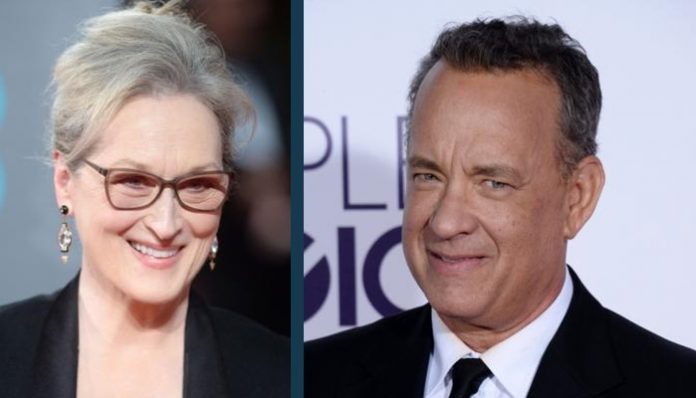 Nov. 29 (UPI) — The National Board of Review declared "The Post" the Best Film of 2017.
The organization also recognized the movie's stars, Tom Hanks and Meryl Streep, as Best Actor and Best Actress.
Greta Gerwig earned the accolade of Best Director for helming "Lady Bird" and Laurie Metcalf was deemed Best Supporting Actress for her performance in the movie. "The Florida Project" standout Willem Dafoe scored the Best Supporting Actor title.
Paul Thomas Anderson won the Best Original Screenplay prize for "The Phantom Thread," while the Best Adapted Screenplay award will be presented to "The Disaster Artist" writers Scott Neustadter and Michael H. Weber.
"Coco" won for Best Animated Feature, and "Get Out" for Best Ensemble and Best Directorial Debut for Jordan Peele.
The NBR listed its favorite films of the year in alphabetical order as: "Baby Driver," "Call Me By Your Name," "The Disaster Artist," "Downsizing," "Dunkirk," "The Florida Project," "Get Out," "Lady Bird," "Logan" and T"he Phantom Thread.
The awards were scheduled to be handed out at a ceremony Jan. 9. Willie Geist is to host the gala.
These are NBR's Top Ten Films of 2017 (in alphabetical order): BABY DRIVER, CALL ME BY YOUR NAME, THE DISASTER ARTIST, DOWNSIZING, DUNKIRK, THE FLORIDA PROJECT, GET OUT, LADY BIRD, LOGAN, PHANTOM THREAD#NBRawards #NBRTop10