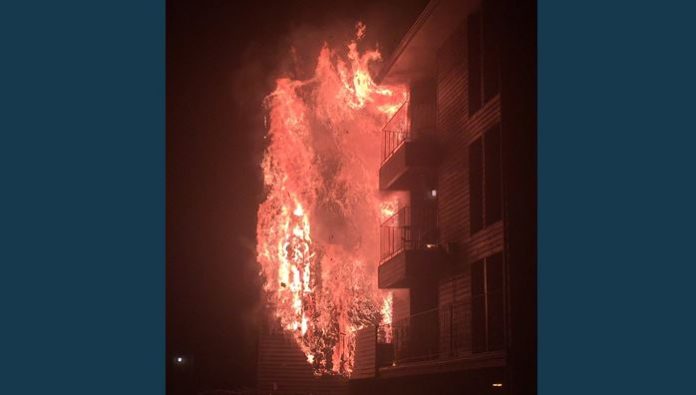 OGDEN, Utah, June 20, 2017 (Gephardt Daily) — An early morning apartment fire in Ogden has displaced 11 people and caused damages estimated at $200,000.
Crews were called to the scene, at 1429 E. Canyon Cove, at 3:33 a.m. Tuesday morning, according to information from the Ogden Fire Department.
Occupants of all 24 apartment units were able to safely evacuate. Firefighters from Ogden and South Ogden were able to extinguish the blaze, which mainly involved the west stairwell of the building.
Most of the damage was to the exterior of the three-story building. Six apartments were affected by fire and water damage. Once the fire was out, residents were escorted in to collect important belongings, and the Red Cross was on hand to offer assistance.
No injuries were reported.
In all, 23 firefighters were on scene, along with two ladder trucks, three engines, a paramedic team, an ambulance and a deputy fire marshal.