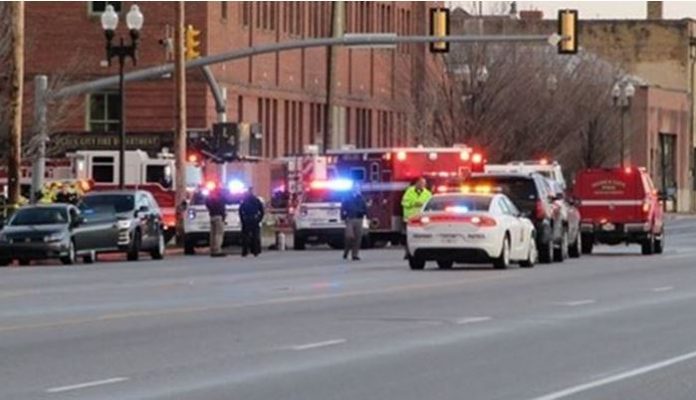 OGDEN, Utah, March 30, 2019 (Gephardt Daily) — Ogden Police officials have identified the man who suffered fatal injuries Friday after fleeing police and crashing his vehicle.
"The individual who was involved in an accident on March 29th 2019, who suffered fatal injuries was identified as Jacob Michael Erebia," a notice from the OPD says.
"Erebia was 24 years of age. There is no further information to be released at this time."
Lt. Tyler Hanson, Ogden Police Department, told Gephardt Daily on Friday that the incident began at just before 7 p.m. with a traffic stop at 21st Street and Lincoln Avenue.
The officer made contact with the man, later identified as Erebia, Hanson said, but the driver fled, dragging the officer a short distance. The officer sustained minor injuries.
The suspect fled at a high rate of speed, causing the vehicle to go out of control and crash into a light pole at 23rd and Wall.
Erebia had a police record, and had pleaded guilty to weapons and controlled substance charges as part of a 2016 plea deal. He was also the subject of filed protective orders.
Utah Highway Patrol is handling the crash investigation because of Ogden officers involvement, in keeping with law enforcement protocol.