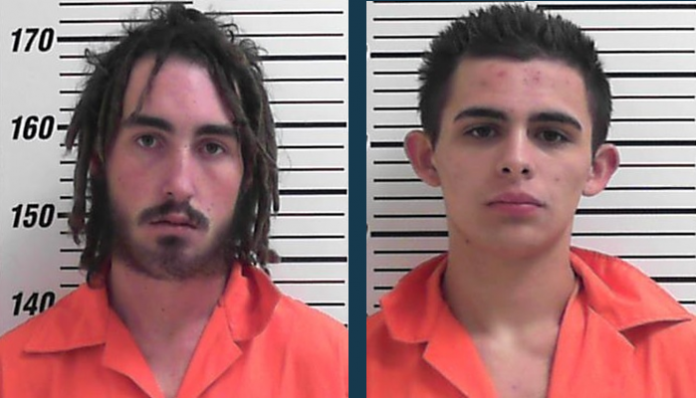 LAYTON, Utah, Jan. 30, 2017 (Gephardt Daily) — A 19-year-old man Ogden man critically injured Sunday night in a shooting in Layton has died, police said.
The deceased man was identified in a news release from Layton Police Department Monday morning as Bryan Brooks.
The news release from Lt. Travis Lyman said two men are in custody in connection with the incident, which occurred just before 10:25 p.m. at Chapel Street Park. Chapel Street Park stretches from 800 East to 900 East and 150 South to 200 South in Layton.
The suspects, Bostin Crookston, 19, and Isaac Cain Lee Valdez, 18, both from Layton, have been booked into the Davis County Jail on suspicion of murder, aggravated robbery and obstruction of justice. In addition, Crookston has been booked on possession of a firearm by a restricted person.
The news release said dispatch received a call from a woman reporting that a friend of hers had been shot at the park. Officers arrived and located the victim inside a car at the park.
Brooks and the suspects were allegedly discussing the purchase of drugs inside the car, when the suspects attempted to rob Brooks. During the struggle, one of the men shot Brooks once in the head, Lyman said. It has not yet been specified which of the men shot the victim.
The suspects fled the scene of the shooting on foot.
Officers worked throughout the night to locate the suspects, Lyman said, and they were taken into custody at separate locations between 3 and 4 a.m. Monday in Layton.
The victim was taken to University of Utah Medical Center, where he was pronounced dead at 10:55 a.m. Monday.