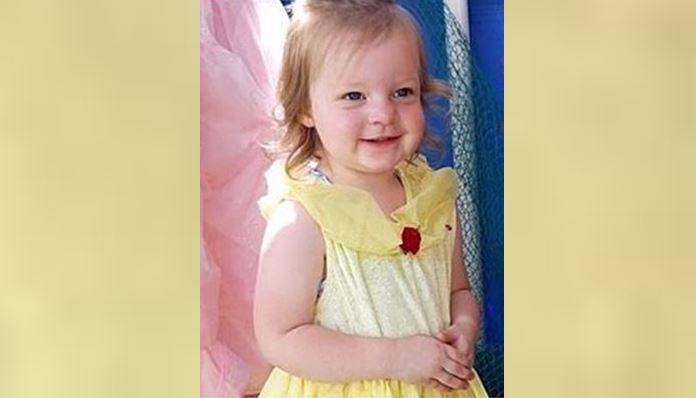 MARION, Utah, Aug. 26, 2019 (Gephardt Daily) — A toddler who was critically injured Saturday when she was hit by a car in Summit County has died. 
A GoFundMe page has identified the child as Marie Johnson.
A tweet Monday morning from Sheriff Justin Martinez, Summit County Sheriff's Office, shared the update:
"The 23-month-old toddler that was hit by a car in Marion has died. We offer our most sincere condolences to the family, friends, driver and all first responders involved. Take a minute to hug your loved ones."
It was initially reported the toddler was 2 years old, but the updated tweet confirmed she was just shy of her second birthday.
Lt. Andrew Wright, of the Summit County Sheriff's Office, said the 911 call came in just after 6 p.m.
Upon arrival at Upper Loop (2700 North), sheriff's deputies started CPR on the toddler, Wright said. Medical personnel then took over and transported the girl first to Park City Hospital, and from there she was flown to Primary Children's Hospital in Salt Lake City.
Her condition was listed as critical at that time.
"The little girl was playing outside and went into the roadway," Wright told Gephardt Daily. "The driver couldn't stop in time. It's just a tragic accident."
Wright said the driver is cooperating fully with authorities.
"These things happen, and they happen so fast," Wright said.
The GoFundMe page, set up by family friends, said: "We want to thank everyone for their prayers. We have seen some miracles, however we regret to inform that Marie has passed away. Her little organs are being donated to help other little children."