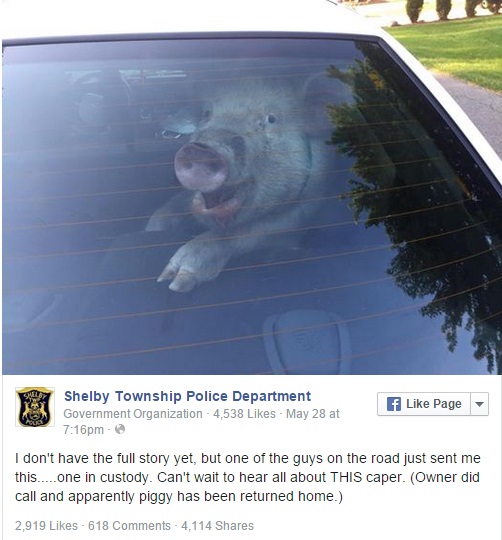 Escaped Pig Makes a Mess of Michigan Police Cruiser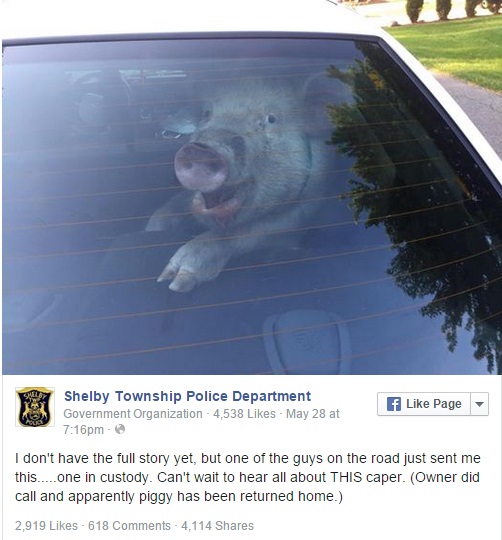 SHELBY TOWNSHIP, Mich., June 1 (UPI) — A Michigan police department shared pictures of a smirking pig in a police cruiser and the probable reason for the porker's mirth — the mess it left behind.
The pictures shared to the Shelby Township Police Department's Facebook page show the pig — identified as a pet known as Pig and Pigpig — smiling in the back of a police cruiser after being picked up as an escapee.
A second picture posted to the page shows a possible reason for the pig's amused expression — a mess of droppings all over the back seat.
Police said the owner was located and graciously cleaned up the pig's mess before taking the pet home.
Police also shared video of the backseat swine enjoying her time in the police car.