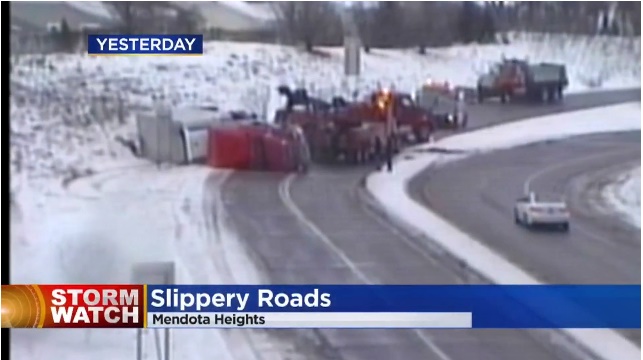 WASHINGTON, Dec. 27 (UPI) — A storm with blizzard conditions that socked the northern Plains is delaying flights and keeping people off the roads, and could bring heavy snow to the northeast before New Year's Eve.
On Sunday and Monday, the blizzard closed stretches of interstates — including 240 miles of I-94 in North Dakota and more than 200 miles of I-90 in South Dakota, according to the Weather Channel. The Minnesota State Patrol said Monday it responded to 1,100 crashes over the holiday weekend, according to WCCO-TV.
There were widespread power outages in the Dakotas, Nebraska and western Iowa on Sunday and early Monday, but power has been restored in most places.
Winds of 40-50 mph severely affected operations Monday at Minneapolis-St. Paul International Airport with only one runway operating. More than 50 flights were canceled in and out of the airport, airport officials said.
Weather.com chief meteorologist Jonathan Erdman said it "will take some time for plows to clear roads plagued by significant drifting snow."
Rain will move from the Great Lakes eastward to the Northeast and southward to the western Gulf Coast, according to AccuWeather. It will include Detroit eastward to Pittsburgh and southward to Cincinnati, Ohio; Little Rock, Arkansas; and San Antonio, Texas.
Slick roads from northeast Pennsylvania to New York and New England are forecast, especially bridges and overpasses.
Major airport hubs along the Interstate-95 corridor from Washington, D.C., to New York City could be hit by delays from drizzle and a low cloud ceiling, according to AccuWeather.
"Locations from Washington, D.C., to New York City are expected to stay too mild for any snow from this storm," Renee Duff, an Accuweather meteorologist, said. "However, interior New England is setting up to be the prime location for significant snowfall from this event," Duff said.
New England, including Boston, could receive between 6 and 12 inches of snow by the end of the week, she said.