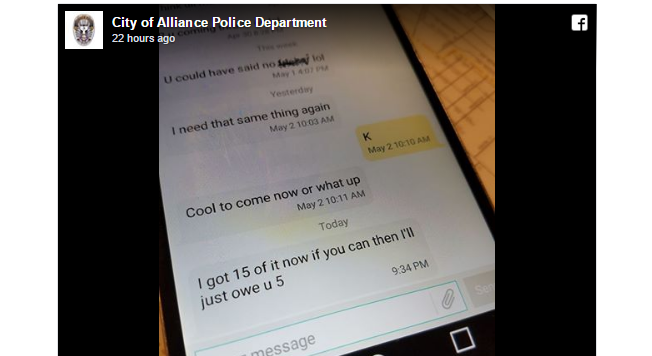 ALLIANCE , Ohio, May 4 (UPI) — An Ohio police department urged the clients of a local drug dealer to stop calling his cell phone as they worked to investigate the device.
The City of Alliance police department shared a photo of the phone along with a message requesting that people stop attempting to contact the alleged dealer, Steve Notman, as they conduct their investigation.
"We have his phone and are trying to read all your texts requesting drugs and going through all of his contacts [with his permission] but you keep calling and texting and it's really annoying," they wrote.
Police indicated that Notman has had a history of drug arrests and noted that his most recent arrest came after he was caught on video selling crystal meth.
They added that the calls and texts were not only interrupting the investigation, but were also likely sent in vain considering Notman's situation.
"First of all, he is all out of drugs for tonight," they wrote. "Secondly you don't need to call – we will come to you soon enough."
Police continued the message's lighthearted tone in its closing by noting how "terrible" Notman's ringtone is.