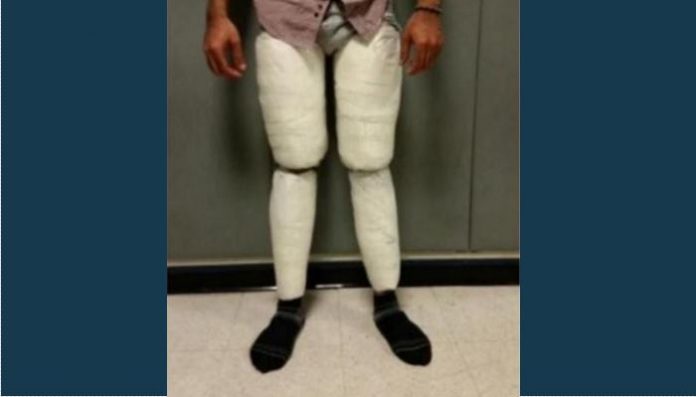 March 13 (UPI) — A man who arrived in New York from a trip to the Dominican Republic was found to be sporting some unusual underwear — 10 pounds of cocaine.
U.S. Customs and Border Protection said Juan Carlos Galan Luperon, a U.S. citizen, was wearing pants that "appeared to be rather snug" and was showing signs of nervousness when he arrived March 4 at John F. Kennedy International Airport following a trip to Santo Domingo, Dominican Republic.
Luperon was taken to a private search room where officers found about 10 pounds of cocaine duct taped around both of his legs.
The cocaine was valued at more than $164,000.
"This seizure is another example of our CBP officers being ever vigilant in protecting the United States from the distribution of these illicit drugs,""said Leon Hayward, acting director of CBP's New York Field Operations.
Luperon was arrested and turned over to Homeland Security Investigations to face narcotics smuggling charges.