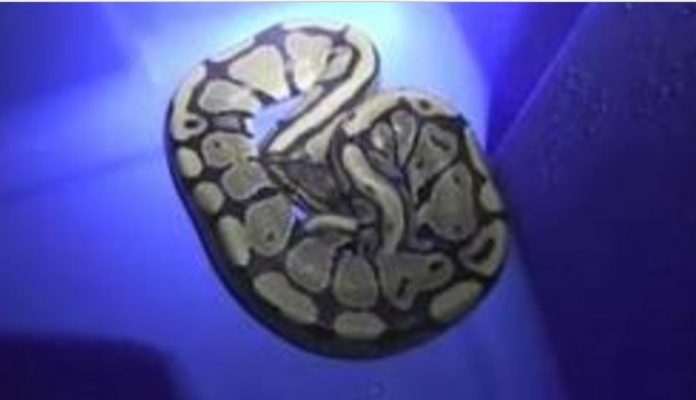 May 25 (UPI) — A Florida woman doing laundry at her home said she was shocked to discover a ball python while rinsing out her pet rat's blankets.
Cocoa resident Juanita Tedesco said she was washing blankets belonging to her pet rat, Princess, when one of the blankets fell to the floor.
"I was rinsing out the rat blankets and a blanket fell down, and he was there all wrapped around the blanket," Tedesco told WOFL-TV.
"He was trying to eat the blanket. He had the blanket totally in his mouth," Tedesco told WESH-TV. "It was really gross."
She said the python apparently wanted to make a meal out of Princess.
"It would be a good meal, but I think Princess might win, though. She's nippy, and she bites and she's real moody," Tedesco said.
Tedesco called police and a Brevard County Animal Control officer responded to the home and captured the snake.
"A lot of times, it's a person's pet that gets loose and ends up in someone's backyard. It's obviously a non-indigenous snake," Cocoa Police Lt. Mike Dellatorre said.
The incident marked the third time a ball python was discovered inside a Florida home in recent days. An Orlando man found a python coiled up on the floor of his pantry Tuesday, and days earlier a Pembroke Pines man found a python attempting to attack his dog in his garage.