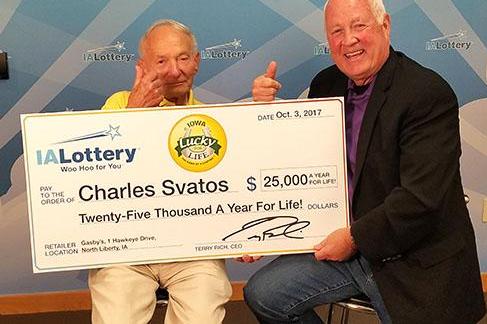 Oct. 5 (UPI) — A 92-year-old Iowa man who scored a $390,000 lottery jackpot said his windfall was foretold by a fortune cookie.
Charles "Chuck" Svatos won the second prize in the Iowa Lottery's Sept. 25 Lucky for Life drawing, earning him $25,000 a year for life.
Svatos, who took the lump sum option of $390,000, said his win wasn't entirely unexpected — it was predicted earlier in the month by a fortune cookie he ate at a casino.
"You will discover an unexpected treasure," the cookie's message read.
Svatos said he saved the fortune and carries it in his wallet.
"It's hard to believe a fortune cookie, you can never believe them most of the time," Svatos said.
He said he plans to use his winnings to travel.