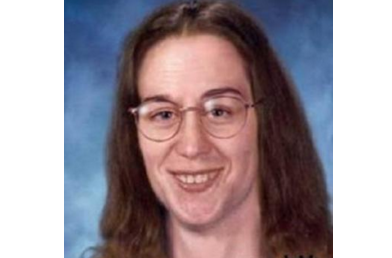 ST. CATHARINES, Ontario, Feb. 12 (Gephardt Daily) — A Canadian man, missing since 1986 with a faulty memory, was found living under a different identity not far from where he disappeared.
Edgar Latulip, described as troubled and developmentally delayed, left a group home in Kitchener, Ont., nearly 30 years ago after a suicide attempt. He took a bus ride to Niagara Falls, perhaps with further intent to kill himself, and suffered a fall, resulting in a head injury, in nearby St. Catharines, about 75 miles from Kitchener.
He left without luggage or medication. He lived in St. Catharines under an assumed name for nearly 30 years. On Jan. 7, he told a social worker he remembered his original name.
"He didn't have a home at the time (after left the group home), and in and around that time he suffered a fall that resulted in a head injury. That head injury left him lacking memory and his identity," Niagara Regional Police Constable Philip Gavin told the Toronto Star on Friday.
The social worker contacted the police, and in interviews Latulip was "able to talk about more pieces" of memory he acquired, Gavin said.
A DNA test confirmed his identity.
Latulip's name was recently removed from an online registry of Canadian missing persons.
Lusia Dion of Ottawa, Ont., who runs the registry, told CBC News, "The reaction is always of tremendous joy because it's always so good to hear that the person has been located alive and well, and as you know, sometimes that isn't the case. So whenever there is a safe recovery, I think it's time to feel really, really happy, not only for the individual but for the family, as well."
Waterloo Regional Police spokeswoman Alana Holtom relayed the news of the discovery Wednesday to Latulip's mother, Silvia Wilson of Ottawa, Ont.
"They are planning to reunite. You kind of want to see this storybook reuniting thing, but I think they are going to be handling it privately. I'm sure she's very overwhelmed. She expressed her worry over all this time. So for it to come to this conclusion is remarkable," Holtom said.