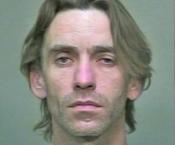 Oklahoma Man Accused of Intentionally Running Over Girlfriend's Puppies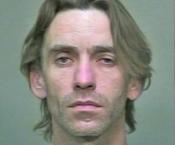 OKLAHOMA CITY, May 19 (UPI) — A man in Oklahoma City faces animal cruelty charges after police say he bagged and ran over seven of his girlfriend's puppies while she was away.
Officers charged Jeremy Ellis, 41, with seven counts of animal cruelty.
Authorities allege Ellis put seven of his girlfriend's Chihuahua puppies into a black plastic garbage bag, dragging them alongside his van as he drove down the street. Witnesses say he stopped as the bag, emitting cries and whimpers, fell from the opened passenger door. Ellis is said to have ran it over as he sped away.
Police found a pawn ticket bearing Ellis's name within the bag, KFOR reports.
Two of the dogs have been euthanized, investigators said, while the survivors were put in foster homes. The puppies were 4 weeks old.
Ellis told his girlfriend in a text that the animals "were making a mess in the house," according to court documents.
Witnesses told KOKO that Ellis's girlfriend was crying and distraught when she discovered at least one puppy in the trash.
As of late Monday, authorities were still in the process of attaining an arrest warrant for Ellis, who had not yet been arrested.