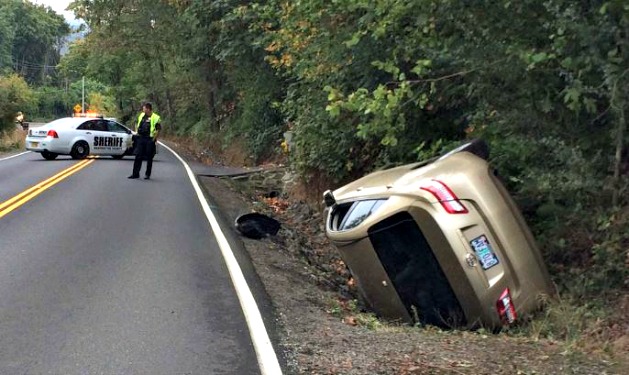 PORTLAND, Ore., Sept. 22 (UPI) — Authorities in Oregon said a woman who lost control of her car and totaled the vehicle told investigators she was spooked by a spider.
The Washington County Sheriff's Office tweeted a photo Wednesday from the scene of a morning crash in Portland's northwest Bonny Slope area.
Investigators said the car, which ended up upside-down, went off the road when the driver lost control of the vehicle. The driver, who suffered only a minor scratch to her hand, said she panicked when a spider dropped from her rearview mirror.
Deputies said the car was totaled and there was no sign of the spider at the scene.
"Spider season in full swing," the sheriff's office tweeted. "Driver not injured after crash when spider drops from mirror on NW Thompson Rd today."