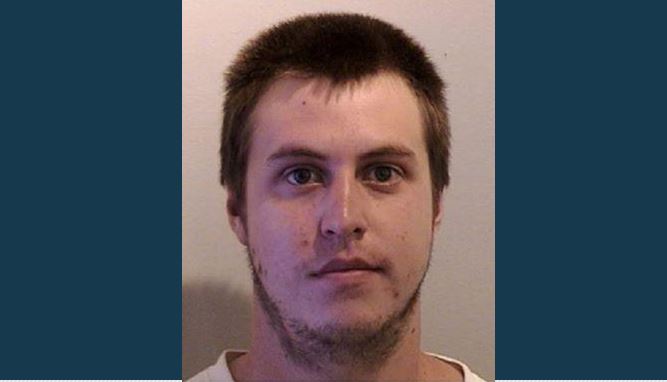 OAK BLUFFS , Mass., Sept. 5 (UPI) — Police in Massachusetts arrested a man on the island of Martha's Vineyard for allegedly breaking into a house, stealing a vehicle and painting a dog purple.
Oak Bluffs police said a man was sought in the theft of a vehicle Saturday that was found crashed, the driver fleeing on foot. Minutes later, they received a report of a break-in at a residence in which a window was forced in, items were taken and a dog was painted with purple paint.
Felix Reagan, suspect in both incidents, was allegedly found peering into a window of a nearby home; when he was taken into custody, he carried prescription pills, a driver's license and credit cards, all stolen from the home, and his pants had purple paint "consistent with the paint found on the dog," police said.
Two additional reports of break-ins were reported in the neighborhood Saturday.
While being transported to the police station, Reagan allegedly kicked a police officer twice and attempted to kick out the windows of the police vehicle. He was charged with breaking and entering, a felony; theft of a motor vehicle; destruction of property; animal cruelty; possession of controlled substances; and assault and battery on a police officer.
In June, Oak Bluffs police arrested Reagan on charges including breaking and entering a home and being a minor in possession of alcohol.