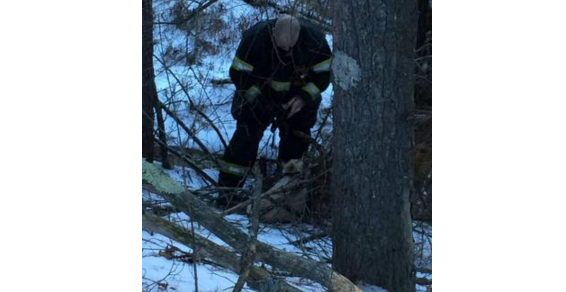 ORANGE, Mass., Jan. 7 (UPI) — Massachusetts police credited a Terrier in the rescue of another dog after the two escaped from their home.
A post on the Facebook page of the police department in Orange, Mass., said one of the escaped dogs repeatedly ran up to and barked at an officer before ultimately leading him to the other dog's location.
The dogs had escaped from their home after their owner was taken to the hospital with a medical condition, prompting a police officer to search the neighborhood.
"One of the dogs ran up to him, barking. The dog insisted that the officer follow him through a field to an embankment," the post read. "Officer Bisceglia saw that the second dog had slid on the ice, approximately 30 feet down to the bottom, and was wedged in some overgrowth."
Firefighters and animal control were eventually able to free the second dog who suffered some minor injuries.
Police praised the dog's heroism, comparing him to Lassie.
"Apparently any dog in the right circumstance can turn into 'Lassie'! Nice work by all involved," they wrote in the post.
Animal Control officer Jennifer Arsenault told Mass Live that the trapped dog was in good health after the incident.
"She is doing great," she said. "She didn't need any sutures or anything, just a good cleaning."