SALT LAKE COUNTY, Utah, June 26, 2018 (Gephardt Daily) — An adult and a child were hit by a large rock or small boulder at Donut Falls on Tuesday afternoon in Big Cottonwood Canyon.
According to information from the Unified Police Department, the victims — a mother and her 4-year-old son — were conscious and alert at the scene, and were able to get back to the trailhead without search and rescue assistance. It was not immediately clear if they may have had help from others in their party, or from fellow hikers.
Unified Fire Authority crews assisted the two at the trailhead, and their injuries were not as bad as originally feared, said Sgt. Melody Gray, Unified Police Department.
"It came that they were hit by a boulder, but it may have been a large rock," Gray said. "The injuries were not that serious."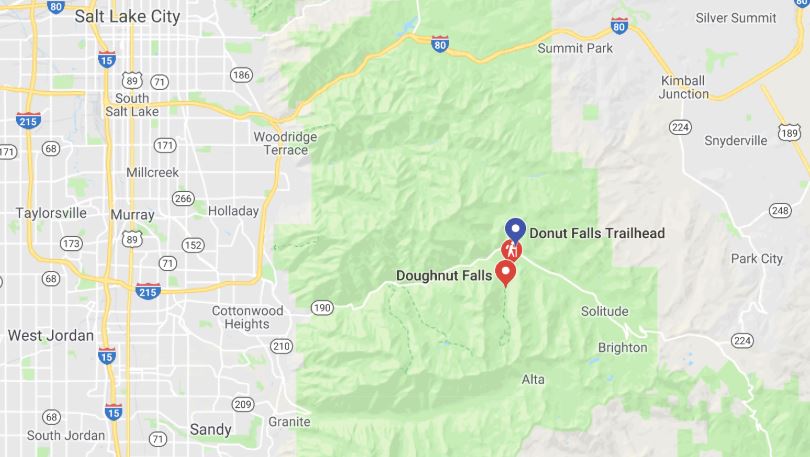 Image: Google Maps