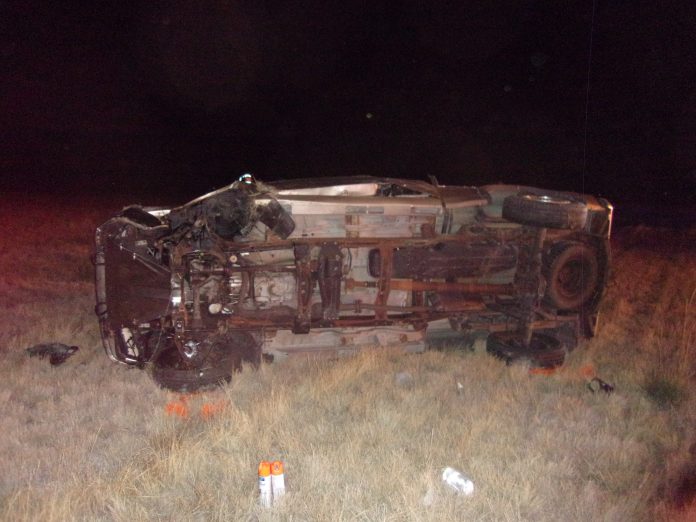 CACHE COUNTY, Utah, Oct. 12, 2017 (Gephardt Daily) — A 44-year-old man from Nibley died in the early hours of Thursday morning after a rollover crash in Cache County, officials said.
A news release from the Utah Highway Patrol said the deceased has been identified as Kent M. Batty.
The crash took place at approximately 12:40 a.m. on State Route 30 about seven miles west of Logan, the news release said.
Batty was driving a gold 2000 Ford pickup truck eastbound near milepost 103.
"The highway is flat, straight, dark and the road was dry at the time of incident," the news release goes on. "The pickup exited the road to the right, the driver overcorrected left crossing the center line and westbound lane, exiting the highway to his left on the north side of SR-30."
The pickup truck then rotated, overturned and came to rest on the passenger side.
Batty was not wearing a seatbelt, but remained inside the vehicle, where he was located in the passenger floor area.
He was determined to be deceased upon arrival of the first units on scene.
"It appears the driver was driving while fatigued based on the way the vehicle drifted off the road then suddenly swerved back onto the roadway," the news release concluded. "There were no immediate signs of impairment or distracted driving at the scene."