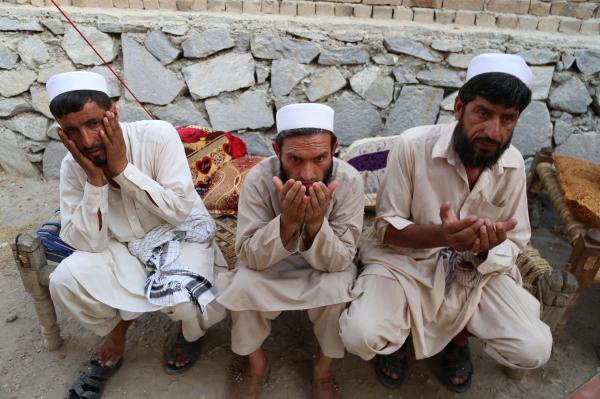 Aug. 12 (UPI) — U.S. forces in Afghanistan on Friday denied allegations by Afghan officials that a U.S. airstrike killed 16 civilians in eastern Afghanistan.
Hajji Saz Wali, the governor of Haska Meena district, said that among the dead were eight people from one family and four from another family. The airstrike targeted vehicles the victims were traveling in, he added.
A spokesman for the governor of Nangarhar province confirmed the civilian deaths to The New York Times.
A statement from U.S. Forces-Afghanistan, though, said the airstrike killed only militants.
"The militants were observed loading weapons into a vehicle and were under surveillance until the vehicle was destroyed by an airstrike," said Bob Purtiman, a spokesman. "The strike was conducted in the middle of open terrain. There was zero chance of civilian casualties."
He said it was the "second false claim" of civilian deaths in the district within the past three weeks.
Mohammada Khan told the Times that six people in his family were killed in a minibus they were fleeing in.
"We got to the area of the bombing and put their body parts in a truck and brought them to Jalalabad city, where we buried them this morning," he said. "There were no [Islamic State] members in the area. It was not a valley or a mountainous area. It was a clear area, and they should understand that people in the vehicle are civilians, as the car was a civilian car."