SALT LAKE CITY, Utah, March 7, 2017 (Gephardt Daily) — Welcome! You've clicked on "The Morning Stream with Todd and Erin"! We'd love to have you take a look at today's show.
Ready to cry the happy tears? Watch a group of past students come back to serenade their teacher, recovering from cancer, on Tuesday's "Morning Stream with Todd and Erin."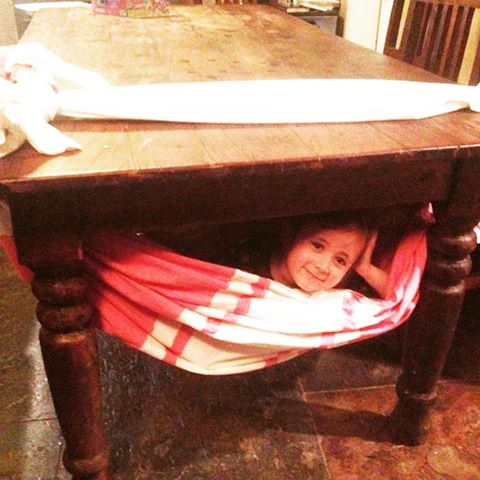 Plus, brilliant parenting life hacks, like the table hammock you see here. TSA patdowns are getting super up close and personal. Erin can tell you ALL about the experience. Where to see the full lunar eclipse this summer. and ridiculous footage from the Great Salt Lake City Flood of '83, because it's all coming back, honey. Also, Todd examines the phenomenon of the "Urban Deer." Specifically, the ones pooping in our YARD.