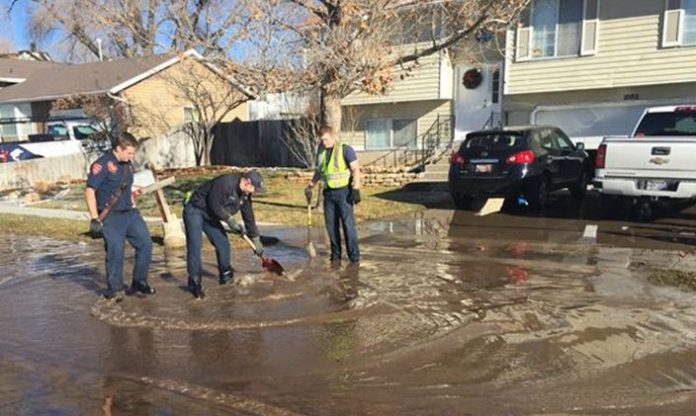 For an updated story, click here.
SANDY, Utah, Dec. 22, 2018 (Gephardt Daily) — Emergency crews responded to Sandy on Saturday as multiple water main breaks flooded the front yards and basements of nearby residences.
The Sandy Fire Department is on the scene, and water was shut off at about 1:45 p.m., about an hour after Gephardt Daily first heard police scanner reports of the floods.
Residents joined city workers along a stretch of Bell Canyon Road (10845 South) frantically filling sandbags in an attempt to keep water from reaching their homes.
Pockets of flooding were reported from 1100 East 10800 South all the way to 12000 South.
A city worker told Gephardt Daily a malfunctioning valve is believed to be the culprit, causing a surge in water pressure that led to the spot flooding.
Gephardt Daily has a crew at the scene, and will have more information as it becomes available.