HOLLYWOOD, CALIFORNIA – Wednesday October 7, 2015 (Gephardt Daily) —  Ashley Judd shared something very personal for Variety's new Power of Women issue, published Tuesday, Oct. 6.
The actress revealed, "I was sexually harassed by one of our industry's most famous, admired-slash-rivaled bosses."
In the article, Judd explained that when she was filming her 1997 blockbuster thriller "Kiss the Girls," she was sexually harassed by a movie mogul from a big, unnamed studio.
According to Judd, he would summon her to his hotel room under the pretense of discussing movie roles. At one point, she revealed that he tried to force her to watch him take a shower.
Judd did not reveal his name or what studio he represented.
The actress continued in Variety's exclusive report, "I did not recognize at the time what was happening to me," she admitted. "It took years before I could evaluate that incident and realize that there was something incredibly wrong and illegal about it."
"He was very stealth and expert about it," Judd said. "He groomed me, which is a technical term — 'Oh, come meet me at the hotel for something to eat.' He physically lured me." Although the actress now considers herself "empowered," she felt powerless at the time of the incident.
Earlier this year, on Mar. 19, Judd wrote a powerful personal essay (published by Mic.com) about her own experience with rape. She decided to speak out about gender violence after she received obscene comments in response to a tweet.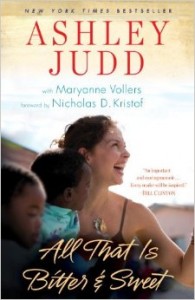 "What happened to me is the devastating social norm experienced by millions of girls and women on the Internet," Judd wrote. She also wrote about her experience with rape and sexual assault in her 2011 memoir: "All That Is Bitter and Sweet."
"Healing comes in a lot of different ways," the star concluded in the interview.