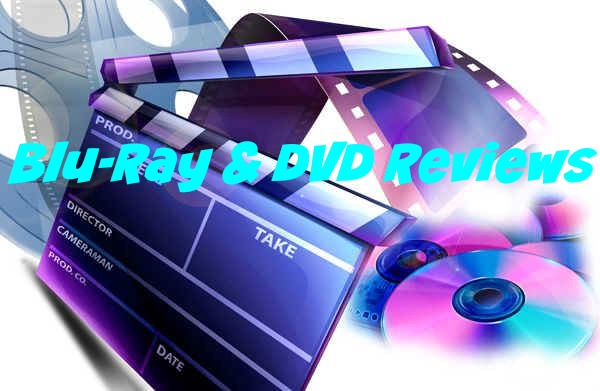 SALT LAKE CITY, Utah, April 26, 2016 (Gephardt Daily) — Three new releases are available for home viewing today.
Available on Blu-ray, DVD and digital copy are "Ride Along 2," "Krampus" and Jane Got a Gun."
"Ride Along 2"
Starring: Kevin Hart and Ice Cube
Rated PG-13
"Ride Along 2," starring Kevin Hart and Ice Cube, opened in theaters Jan. 15 and did a little over $90 million in its theatrical run. The sequel picks up about a year after our heroes' last adventure as plans for a quick trip to Miami go bad.
With the wedding upcoming, James reluctantly takes Ben with him to Miami to follow up on a lead connected to a drug ring case he's been trying to crack.
"Ride Along 2" is a slightly better than average buddy comedy, with Kevin Hart and Ice Cube continuing the shenanigans from the first film. Hart does his best to keep his manic comedy rolling while Cube mostly just stares at him.
The film doesn't have the inspiration or zest of the first film, and there's really nothing new or innovative about the sequel. But that being said, it does offer a few good laughs.
It gets a B- and is rated PG-13.
"Krampus"
Starring: Toni Collette and Adam Scott
Rated PG-13
"Krampus" opened domestically on Dec. 4 last year and did $42.7 million at the box office. The film had a worldwide tally of $61.5 million and was a favorite of audiences and critics.
In the film, when his dysfunctional family clashes over the holidays, a boy becomes disillusioned and turns his back on Christmas. Little does he know, this lack of festive spirit has unleashed the wrath of Krampus: a demonic force of ancient evil intent on punishing non-believers.
If you're a fan of horror and comedy, "Krampus" is an unexpected gift. Balancing between the two genres isn't an easy task, but the film does a splendid job in walking the fine line between the scary and funny.
Although "Krampus" has a few pacing problems, the cast is exceptional and the film might just become the next big holiday movie on TV, taking its place alongside "Christmas Vacation," "A Christmas Story" and "Home Alone."
"Krampus" gets a B and is rated PG-13.
"Jane Got a Gun"
Starring: Natalie Portman, Joel Edgerton and Ewan McGregor
Rated R
"Jane Got a Gun" flew well under the radar as it opened in very selective theaters Jan. 29 and did about $1.5 million in business.
The story focuses on Jane Hammond, who has built a new life with her husband Bill "Ham" Hammond after being tormented by the ultra-violent Bishop Boys outlaw gang. She finds herself in the gang's cross-hairs once again when her husband stumbles home riddled with bullets.
"Jane Got a Gun," is a familiar-themed Western aided by a top-notch cast. The film is very slow in places, which leaves the viewer with a feeling of hesitation on the movie's part.
The film also overuses flashbacks to an annoying extent.
On the plus side, the chemistry between Natalie Portman's Jane and Joel Edgerton's Dan, is heartfelt and well played.
"Jane Got a Gun" gets a B- and is rated R.