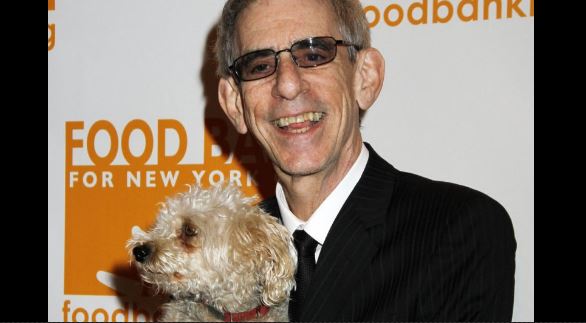 Feb. 19 (UPI) — Actor and comedian Richard Belzer has died at the age of 78.
His longtime friend, writer Bill Scheft, confirmed to The Hollywood Reporter that he died early Sunday at his home in Bozouls in southwest France.
"Richard Belzer was a trailblazing comedian who influenced generations of stand-ups. His voice will be missed," Comedy Central tweeted Sunday.
Details about the exact cause of his death were not immediately disclosed, according to Forbes.
ShowBiz411 said Belzer had been in poor health and living in the South of France for several years.
Saturday Night Live alum Laraine Newman said: "I'm so sad to hear of Richard Belzer's passing. I loved this guy so much. He was one of my first friends when I got to New York to do SNL. We used to go out to dinner every week at Sheepshead Bay for lobster. One of the funniest people ever. A master at crowd work. RIP dearest."
"Richard Belzer was simply hilarious. A genius at handling a crowd. So sad he's passed away," posted Billy Crystal.
"Rest In Peace dear sweet kind Richard Belzer. Rest In Peace," actress Ellen Barkin said.
Screenwriter Christopher Moloney noted: "Richard Belzer played Det. John Munch on 12 different TV shows on six different networks.Munch was also referenced in Sesame Street, a Spider-Man/Deadpool comic, Paul Shaffer's album and an episode of Luther."
"Richard Belzer was the first actor to welcome me when I started at SVU. Open, warm, acerbic, whip-smart, surprisingly kind. I loved writing for Munch, and I loved being with Belz. We sensed this would be his parting scene. Godspeed Belz…" posted scribe Warren Leight.
"Aw goddamit, RIP Richard Belzer. I just always thought he'd be around 'cause it seemed like he always was. A true original. #TheBelzBabe," comedian Patton Oswalt added.
In addition to the Law & Order franchise and Homicide: Life on the Street, Belzer also appeared in Fame, Scarface, Author! Author!, Night Shift, Flicks, America, Fletch Lives, The Big Picture, The Bonfire of the Vanities, Get on the Bus, The Man in the Moon, The Flash, Lois & Clark: The New Adventures of Superman, The X-Files, Arrested Development, 30 Rock and Unbreakable Kimmy Schmidt.