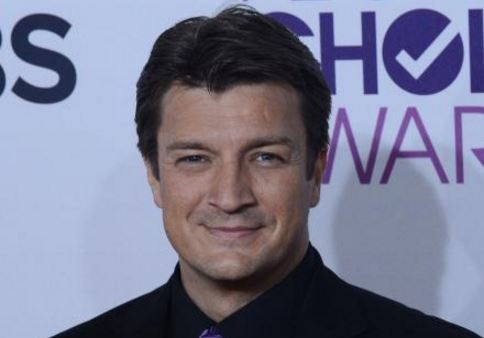 LONG BEACH, Calif., Sept. 22 (UPI) — Nathan Fillion thinks one season of "Firefly" was more than enough.
The 45-year-old actor, who played Mal Reynolds on the Fox series, suggested the short-lived Josh Whedon show shouldn't be revived while discussing a potential reunion at Long Beach Comic Con.
"I totally get wanting more. I hear it all the time. 'Is there going to be more? When is it? Could there be? What if there was?' And I get it," Fillion acknowledged. "Everything was great."
"I loved every minute of it," he said before admitting, "It's really hard to look at that kind of stuff and say, 'Give me more.' Because enough is enough. Oh my god. It was everything. It was everything. How can everything not be enough?"
"Firefly," which ran for just 14 episodes in 2002, did inspire the 2005 movie "Serenity" featuring the original cast. Fillion previously said in an interview with Hit Fix, however, that a series revival would be highly unlikely.
"That was a project that lived for so short a time and such a long time ago [that] I would look at that as an impossibility," he said. "I look at that and say, 'Where is the hope?'"
Whedon himself had admitted in 2013 that he was "dying" to return to the show but won't "move heaven and earth to make it happen." He is also known for creating "Buffy the Vampire Slayer" and "Dollhouse," while Fillion has since starred on "Castle."