New "Man From U.N.C.L.E." Trailer Revealed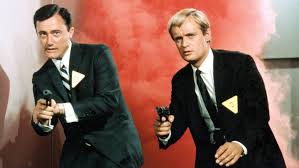 Hollywood, CA. – June 12, 2015 (Gephardt Daily)I was big fan of the TV series "The Man from U.N.C.L.E" when it aired in the mid 1960's. The show, starring Robert Vaughn as Napoleon Solo and David McCallum as Illya Kuryakin, was a combination of high-action and tongue-in-cheek humor.
Although dealing with the "Cold War" climate of mistrust in the 1960's, the series offered a positive look at relations with Russia, as Solo and Kuryakin worked in a atmosphere of trust and even friendship.
The series is available on "retro" TV stations like "ME-TV" and others.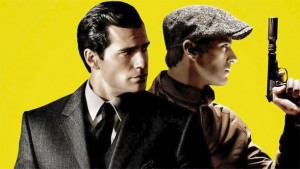 Coming to theaters in August, director Guy Richie brings the series to the big screen in what Warner Bros Pictures has promised as a high-voltage revisit to the show. This time around it's Henry Cavill as the suave Napoleon Solo and Armie Hammer as the Russian super-spy Illya Kuryakin.
Synopsis:
At the height of the Cold War, CIA agent Napoleon Solo (Henry Cavill) and KGB agent Illya Kuryakin
(Armie Hammer) must put aside longstanding hostilities to team up on a joint mission to stop a mysterious
international criminal organization, which is bent on destabilizing the fragile balance of power through the proliferation of nuclear weapons and technology.
The duo's only lead is the daughter of a vanished German scientist, the key to infiltrating the criminal organization, and they must race against time to find him and prevent a worldwide catastrophe.
Guy Ritchie (Snatch) directs "The Man from U.N.C.L.E." from a script by Lionel Wigram (Sherlock Holmes) and the film will arrive this summer on August 14th.