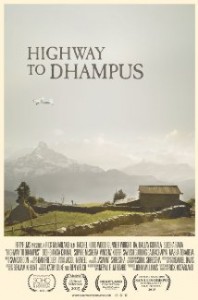 "Highway to Dhampus"
Starring: Rachael Hurd-Wood and Gunner Wright
Directed by: Rick McFarland
Rated PG-13
When Laxmi, headmistress of a small orphanage in Nepal, is visited by a rich socialite played by Rachel Hurd-Wood who is attempting to fix her image through charitable acts, a chain of events is set in motion that affects everyone involved.
Ajit, the western-savvy bush pilot, Colt, the American photojournalist and chaperone, and even Elizabeth, the spoiled British heiress, all discover their own reasons to ultimately change for the better.
The story raises questions about our motives, international philanthropy and the sometimes unintended consequences when disparate worlds collide.
The film is well written and acted. Director Rick McFarland has a good sense of pacing and uses his camera to capture the rough beauty of Nepal.
If you're looking for something different and intricate, "Highway to Dhampus" is for you.
It gets a B and is rated PG-13.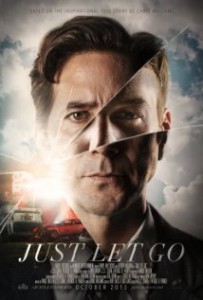 "Just Let Go"
Starring: Henry Ian Cusick, Brenda Vaccaro and Sam Sorbo
Directed by: Christopher S. Clark and Patrick Henry Parker
Rated: PG-13
After surviving a drunk driving accident that killed his pregnant wife and two kids, a man struggles to 'just let go' and forgive the young man who caused it.
Based on the true story of Chris Williams, the film takes us through the emotional bleakness of a horrific accident. And follows Chris' journey as he tries to put all the pieces of his family's life back together again.
The film offers up an inspiring message about 'letting go' of the desire for revenge and deals with healing and moving forward.
Well acted and directed the film fulfills its mandate to involve and move the viewer.
"Just Let Go" gets a B+ and is rated PG-13.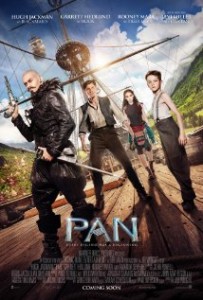 "Pan"
Starring: Hugh Jackman, Levi Miller and Garrett Hedlund
Directed by: Joe Wright
Rated: PG
Twelve-year-old orphan Peter is spirited away to the magical world of Neverland, where he finds both fun and dangers, and ultimately discovers his destiny — to become the hero who will be forever known as Peter Pan.
"Pan" is aimed at young kids mostly, with loud and over-the-top characters, lots of colorful scenery and impressive special effects.
However the story lacks a spark. There is no sense of discovery and wonder in a movie that should be bursting with wonder and discovery.
And that's the film's biggest flaw, because with no child-like feel and whimsy, it as if the producers are not inviting the audience to join the fun.
"Pan" is a one-trick pony with little to offer anyone over the coloring book stage of life.
As a kids film I am giving it a B it carries a PG rating.