SALT LAKE CITY, November 24, 2016 (Gephardt Daily) — With all the hustle and bustle surrounding Thanksgiving preparations, have you overlooked what to watch while friends and family gather?
Gephardt Daily's film critic, Tony Toscano, has come up with his list of the top 5 Thanksgiving-themed films for your enjoyment. So, if you're into setting the mood, while setting the table, these films may bring that 'something extra' to your holiday gathering.
# 5   Dutch (1991) Starring Ed O'Neill, Ethan Embry and Jobeth Williams (PG-13)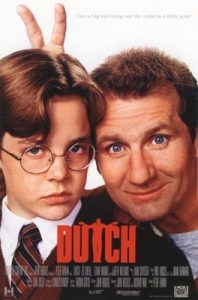 Dutch Dooley is a working-class stiff, who is the current boyfriend of a wealthy, snobbish tycoon's ex-wife. Little does he know when he volunteers to drive the woman's son home for Thanksgiving to Chicago from his boarding school in Georgia, he's in for more than he bargained for.
The blunt, down-to-earth construction worker takes to the road with the 12-year-old snob and decides to teach the boy about the way the real world works.
# 4   Miracle on 34th Street (1947) Starring Maureen O'Hara and Edmund Gwenn (NR)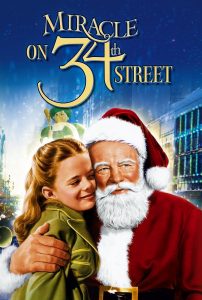 When Doris Walker frantically recruits a last-minute Santa replacement for Macy's Christmas parade, she discovers a kindly old gentleman who seems perfect for the job. And with good reason, as he says his name is Kris Kringle and insists he's the real Santa Claus.
She pays him no mind as he's quickly becoming the best Santa Macy's Department Store has ever had, as he speaks several languages, knows the exact toys children want and refers shoppers to stores other than Macy's.
But Kringle has a run-in with the department store's psychologist, who tries to have the store Santa committed. This action leads to a court case where Doris' lawyer boyfriend must prove in court that Kris Kringle is the real Santa Claus.
# 3   You've Got Mail (1998) Starring Tom Hanks and Meg Ryan (PG)
During the Thanksgiving holiday, the owner of a large bookstore chain starts putting the owner of a small local bookstore out of business. Meanwhile they have been corresponding over the internet without knowing who either of them are.
They can't stand each other in person, but over the internet they are very attracted.
# 2   A Charlie Brown Thanksgiving (1973) Starring the Peanuts Gang (NR)
In this made for TV special, Peppermint Patty invites herself and her friends over to Charlie Brown's for Thanksgiving, and with Linus, Snoopy, and Woodstock, he attempts to throw together a Thanksgiving dinner.
The story focuses on friendship and teamwork as the gang realizes the true meaning of Thanksgiving.
# 1   Planes, Trains and Automobiles (1987) Starring Steve Martin and John Candy (R)
In New York, marketing executive Neal Page wants to travel home to Chicago for Thanksgiving. But that simple wish is having difficulties coming true as Neal's journey home is blocked at every turn. First, his taxi to the airport is hijacked, then his flight is cancelled. His second flight is rerouted to Kansas as a big storm hits.
During all of this, Neal meets a talkative shower curtain ring salesman named Del Griffith, who is heading to Chicago as well. The pair decide to travel together and along the way, Neal begins to re-evaluate his views about the world.
Enjoy any of these films for your Thanksgiving day.