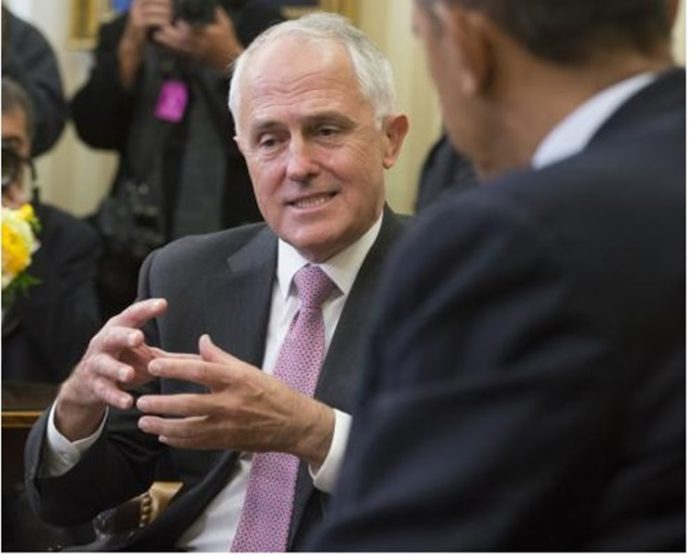 March 13 (UPI) — Australian Prime Minister Malcolm Turnbull on Monday proposed banning unvaccinated children from attending daycare or preschool.
He sent letters to state and territorial leaders calling for uniform laws across the country on vaccinations. He said all parents deserve to know their children are attending safe schools.
While some jurisdictions do not require immunizations of daycare enrollees, three states — New South Wales, Queensland and Victoria — require full immunizations or participation in an approved "catch-up program."
"At our next [Council of Australian Goverments] meeting I propose we agree that all jurisdictions implement legislation that excludes children who are not vaccinated from attending childcare or preschool, unless they have a medical exemption. Vaccination objection is not a valid exemption. We must give parents the confidence that their children will be safe when they attend childcare or preschool. Parents must understand that if their child is not vaccinated they will be refused attendance or enrollment."
Turnbull also appeared in a video, stressing the need for immunization to protect all children in schools. Health organizations in Australia are generally supportive of national legislation demanding immunizations.
Comments last week by Pauline Hanson, leader of the right-wing One Nation opposition party, caused a backlash in public attitudes toward immunization. She referred to some regional governments' policy of denying school access to unvaccinated students — known as "no jab, no play" — as a "dictatorship." She advised parents to do their own research in vaccinating their children.
Turnbull rejected Hanson's comments, calling for a united government front and saying the immunization issue is "not one of those things where you say, 'I am making my own decision, it's got nothing to do with anybody else.' It impacts on everybody."