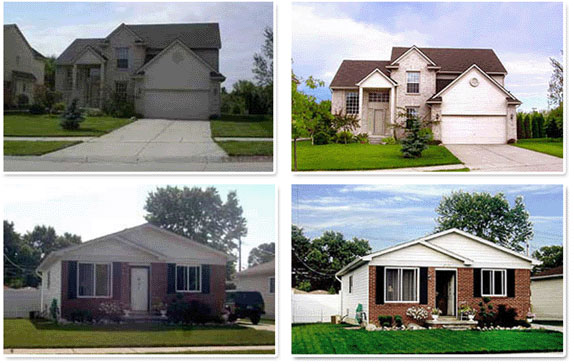 Sept. 9, 2016 (Gephardt Daily) — The home selling and buying process is in the midst of a dramatic renovation. Home shopping is no longer confined to checking the listings in the Sunday paper, driving by a property and attending an open house.
Today, according to a study by the National Association of Realtors, 88 percent of home buyers will turn to websites for their search…often as the first step in the process.
So, before a buyer ever makes it to your front door, the pictures you post online will introduce them to what's inside. And, realtors will tell you it pays to picture your home in it's best light.
Chrisanne Sueltz is a realtor with the Realty One Group in Midvale. She says, "When preparing to put a home on the market, the importance of taking professional photos is paramount."
Sueltz has done her homework. In fact, Forbes magazine suggests not even listing a home at all if quality pictures of the residence have not been taken.
Of course, the emphasis is on quality and not necessarily quantity.  Sueltz suggests "many realtors will skimp on the photos and they will appear grainy or dark on the Multiple Listing Service (MLS)." The MLS system also shows horizontal pictures best and anyone who has photographed a home will know this is important.
"The photos bring the traffic to the property," says Sueltz and you often have to spend a little money to make even more. For real estate photography you will need someone who specializes in taking these kinds of pictures.
IMOTO, a company that creates real estate photos for both sellers and realtors, compared over 300 listings using their photos with a similar number of listings without professional pictures. All the homes were in the same zip code. The research showed the professionally photographed homes sold 50 percent faster and 39 percent closer to the original listing price than homes without professional pictures.
Sueltz hires a professional to do the home photography for her clients. That's because she strongly believes that "ultimately the photos can either make or break the listing."
If you are selling your home on your own and/or hiring your own photographer, here are a few tips. Photograph…
an exterior shot that shows off a well-manicured lawn, window coverings, placement of garage, etc.
kitchen (minus pots, pans, and any other clutter)
Master bedroom
Master bathroom
Unique features like custom mantles, special windows, built-in book shelves, etc.
Small areas like half-baths and laundry rooms
The future of home sales is as clear as a professional picture. Millennials reportedly use online home buying services about 94 percent of the time. So, in this case, a few professional pictures could be worth thousands of dollars when you're selling your home.