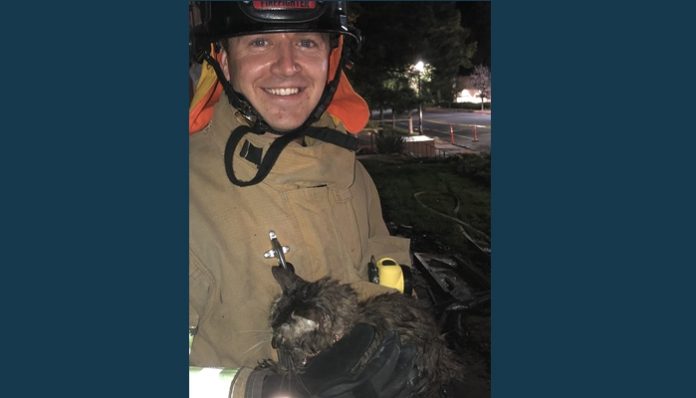 LAYTON, Utah, July 23, 2019 (Gephardt Daily) — One cat was reunited with its owner and three others are still displaced after a three-alarm fire at a Layton apartment complex Monday afternoon.
The fire started at the Layton Meadows Apartments, at 540 W. 1415 North, at approximately 3 p.m. The blaze affected 24 units in Building 586, said a tweet from Layton City.
There were five minor civilian injuries, and seven Layton Police Department officers were treated for smoke inhalation from evacuating residents, a follow-up tweet said. "All doing well," the tweet said. "Red Cross assisting displaced residents."
Firefighters also rescued a cat from the third story of the building, and tweeted that they were looking for her owner.
"Eleanor was returned to her very happy owner safe and sound," said a follow-up tweet. "Firefighters spotted her while working off the ladder truck during overhaul operations and were able to enter the apartment and make the grab."
Three other feline survivors were found early Tuesday morning at the fire site.
"We were unsuccessful in contacting the owners and they have been taken to Davis County Animal Control," Layton City tweeted.
The cause of the fire is under investigation.
Gephardt Daily will have more on this story as information is made available.