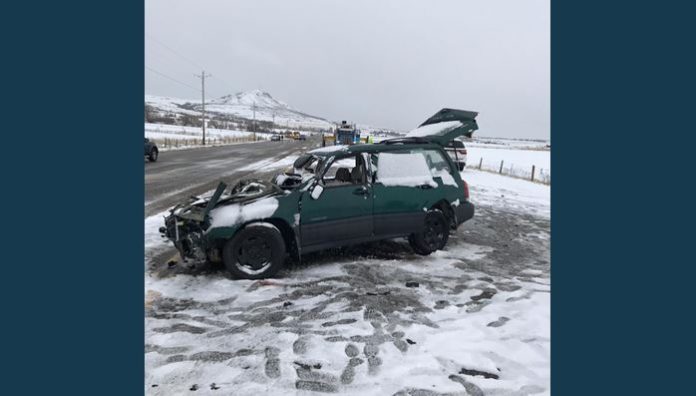 RICHMOND, Utah, Feb. 5, 2019 (Gephardt Daily) — A Logan woman has died after a traffic collision in Cache County.
The victim is 70-year-old Phyllis B. Belles, who was ejected from a green Subaru Forester when the accident happened, at 12:41 p.m. Tuesday, a statement from the Utah Highway Patrol says.
The Subaru was traveling south on State Route 91 (9400 North). The accident happened at milepost 38, near Richfield.
"A tractor pulling 53-foot empty box trailer was southbound in the same location," the UHP statement says.
"The Subaru lost control on snow covered road, crossed into the southbound lanes and went under the rear semi-trailer's dual wheels. The passenger in the Subaru was ejected and died at the scene."
The Subaru driver was transported to Logan Regional Hospital with non-life threatening injuries. The semi driver was uninjured, the UHP statement says.
"Investigation found that the driver and passenger were not wearing seat belts. It was additionally discovered that the rear tires on the Subaru were smooth and showing cords."