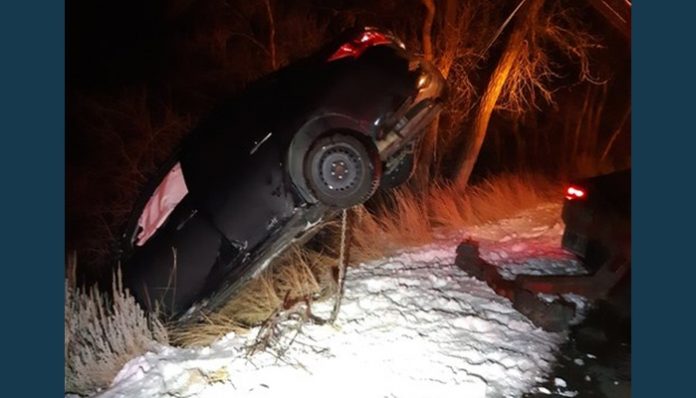 UTAH COUNTY, Utah, Nov. 27, 2019 (Gephardt Daily) — A teen with an expired learner permit crashed into a creek in Payson Canyon Wednesday evening.
A tweet from Utah County Sheriff's Office Sgt. Spencer Cannon said: "The 16-year-old boy with an expired learner permit, no valid license, crashed into Peteetneet Creek in Payson Canyon just north of Camp Maple Dell. He was cited by a deputy for the learner permit violation and failing to maintain his travel lane."
The teen received only very minor injuries as a result of the crash.
"In June he was cited for the learner permit violation as well as speeding, while he was 15, by another deputy," said a follow-up tweet from Cannon. "I'm glad most teens realize the rules apply to them. Perhaps his parents will take this more seriously?"