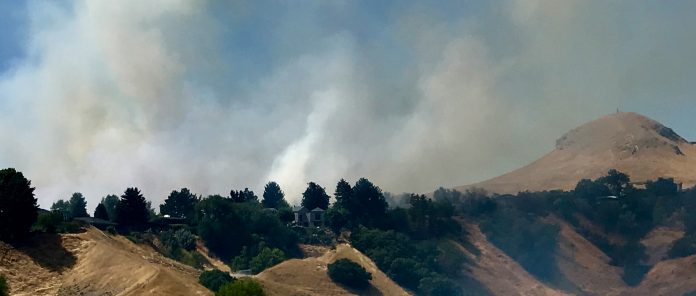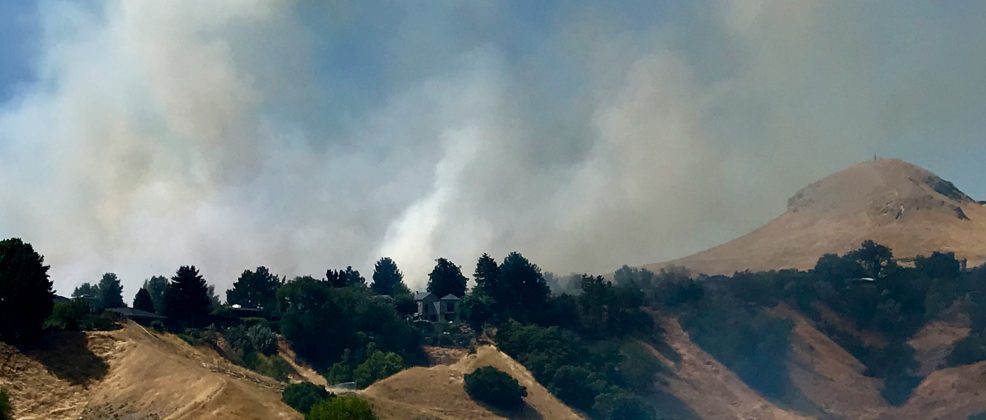 SALT LAKE CITY, Utah, July 24, 2018 (Gephardt Daily) – Fire crews from multiple municipalities arrived to fight a three-alarm grass fire that is threatening homes above the Utah State Capitol Tuesday afternoon.
An ambulance was called in to treat at least two firefighters. Flames were reported as high as 50 feet at one point. Crews struggled to battle against the blaze, made worse by the 95-degree heat, dried grass and heavy wind gusts.
Crews were called after 3 p.m. and worked for more than an hour to knock down the worst of the flames. Using police radios, crews requested an aircraft drop water in the area. As of 4:30 p.m., the flames were largely knocked down, but crews continued to soak the ground as a precaution and were searching for remaining hot spots.
Crews were also spraying water on threatened homes, some of which were evacuated.
A helicopter team is battling the fire from the air.
Late word from the scene had the fire 90 percent contained.
Gephardt Daily has a crew at the scene and will have more information as it becomes available.