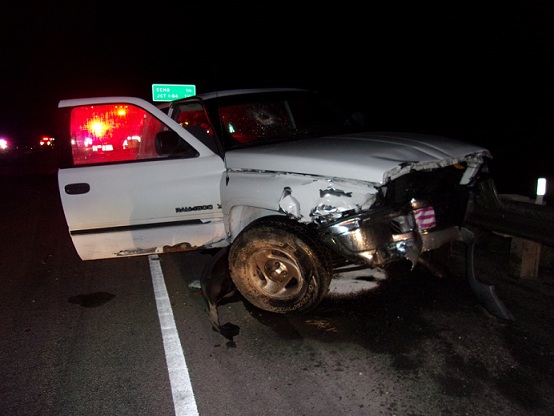 SUMMIT COUNTY, Utah, April 21, 2016 (Gephardt Daily) — A Bountiful man who initially survived a single-vehicle was killed when he stepped out of his truck and into the path of a tractor-trailer early Thursday morning.
Utah Highway Patrol said the accident happened in Summit County just before 3 a.m. when John W. Garner of Bountiful was headed east on I-80 in a white Dodge pickup.  He hit a guardrail, traveled through the median, hit another guardrail, crossed the westbound lanes, hit a third guardrail, then finally came to a stop on the other side of the freeway.
Garner then exited the vehicle and stepped in front of a semi-truck which was traveling west on I-80.
Garner was killed on impact.
UHP Sgt. Todd Royce said it is not known why Garner hit the guardrails in the first place as the investigation into the accident is ongoing.
Gephardt Daily will have more on this developing story as information becomes available.