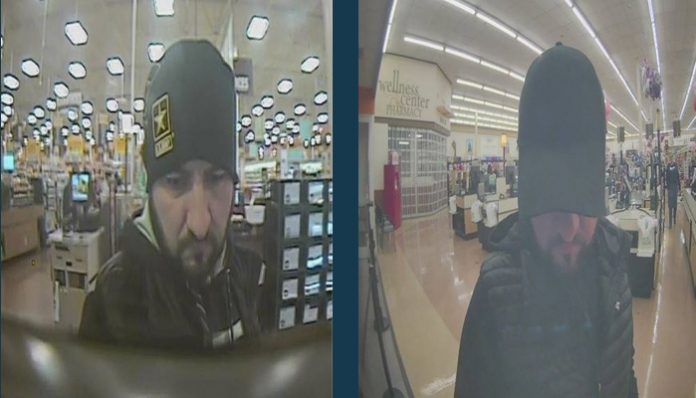 BOUNTIFUL, Utah, Jan. 24, 2019 (Gephardt Daily) — Bountiful police are asking for the public's help locating a credit card fraud suspect.
The man is pictured in two surveillance photos. He appears to be Caucasian, with a dark beard. In the first photograph, he is wearing a beanie with a U.S. Army logo, a black hoodie and a black jacket. In the second photograph, he is wearing a plain black baseball hat and the same black jacket.
Further details of the incidents were not immediately available.
Anyone who recognizes the man or has more information is asked to call Bountiful City Police Department on 801-298-6000. The reference number in this case is 19-211.