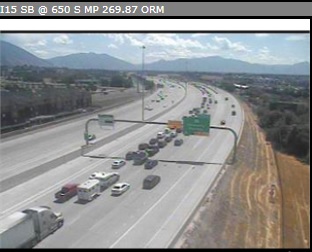 OREM, Utah, Aug. 13, 2017 (Gephardt Daily) — Drivers are being advised to avoid southbound Interstate 15 at University Parkway in Orem after a rollover accident closed three lanes of traffic Sunday afternoon.
The incident occurred at approximately 1 p.m. when a truck pulling a camper trailer rolled at milepost 269 in Utah County, according to a tweet from the Utah Department of Transportation.
It was not immediately clear if any other vehicles were involved in the accident or if anyone was injured.
The accident closed the three left lanes of the freeway, and is expected to be cleared soon after 2 p.m., UDOT said.
Gephardt Daily will have more on this developing story as information becomes available.