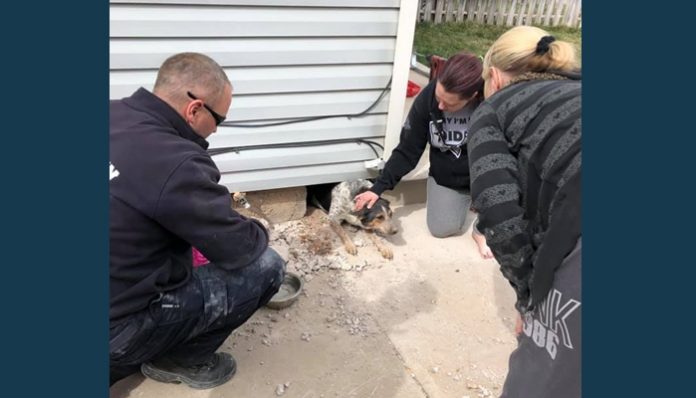 CEDAR CITY, Utah, April 3, 2019 (Gephardt Daily) — Cedar City fire crews rescued a pregnant dog from under a porch just before she gave birth to her puppies Tuesday afternoon, officials said.
A Facebook post from Cedar City Police Department said: "We would like to recognize our fire department for a huge save today. They assisted with getting a pregnant dog unstuck from under a home. Thank you Cedar City Fire Department!"
The dog's owner posted early that evening that the pet was safely delivering her puppies.