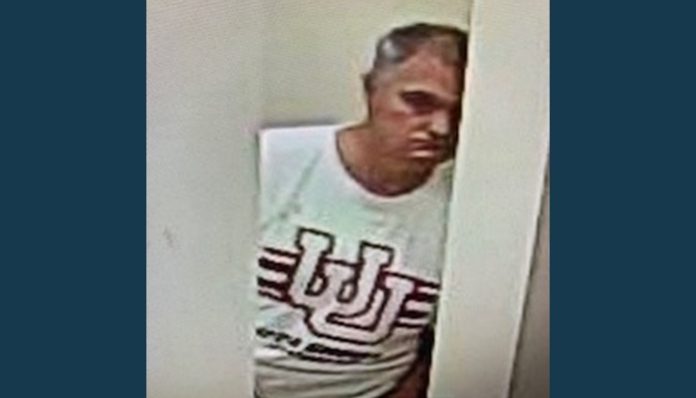 STANSBURY PARK, Utah, Aug. 19, 2019 (Gephardt Daily) — Tooele County Sheriff's officials are searching for a man suspected of lewdness in a Stansbury Park convenience store.
The man was caught on surveillance footage performing lewd acts while at the store on July 6, said a Facebook post from Tooele County Sheriff's Office Monday.
The man appears to be Caucasian, with gray hair, and is wearing a white T-shirt. He was driving a Chevrolet Camaro without visible plates, the Facebook post said.
Anyone who recognizes the man or the car he was driving is asked to contact Tooele County Sheriff's Detective David Bleazard on 435-277-4206.