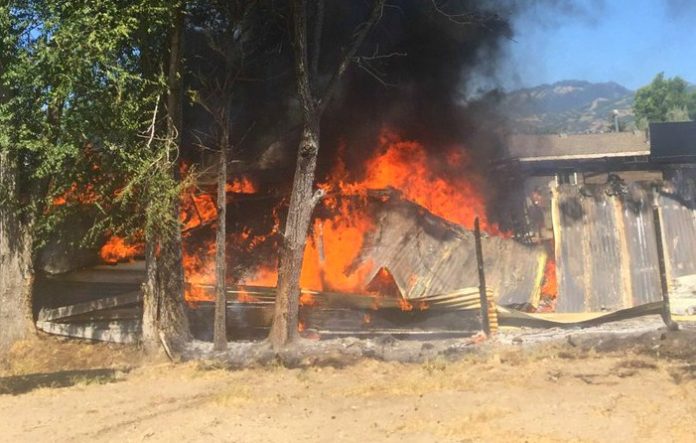 SALT LAKE CITY, Utah, June 29, 2017 (Gephardt Daily) — Firefighters from three agencies responded Thursday to a fire at the north end of Salt Lake City.
Officials from the Salt Lake City Fire Department, the Unified Fire Authority and South Davis Metro Fire responded to a blaze that consumed brush, at least one out building, and multiple recreational vehicles. No injuries were reported.
The fire sparked at about 3:45 p.m. at 3075 N. 2200 West. About 30 firefighters on the scene were able to knock down the fire and to prevent it from spreading, despite an abundance of dried brush in the area.
A spokeswoman from the Salt Lake Fire Department said it was too early to know the cause of the fire or have an estimation of damages.