MILLCREEK, Utah, March 30, 2023 (Gephardt Daily) — Friends have identified a man who was struck and seriously injured last week when he tried to exit his pickup truck and was struck by an alleged drunk driver.
The man hit was John Montrose, 31, according to a Gofundme account verified as being established by friends.
"Over this last weekend, our close friend John Montrose was hit by a drunk driver and has been hospitalized with serious conditions and injuries," the statement says.
"Because this puts him out of work and medical bills are through the roof, we want to build a space where we can raise money to help support John, Misty, and their kids through this time.
"Our intentions are to use this money to help with medical bills, rent, living necessities for themselves and their children, as they have been both out of work during this life-changing event. We want to alleviate the stress of paying bills while he is fighting for his life in the hospital."
The collision happened near at 4242 S. State.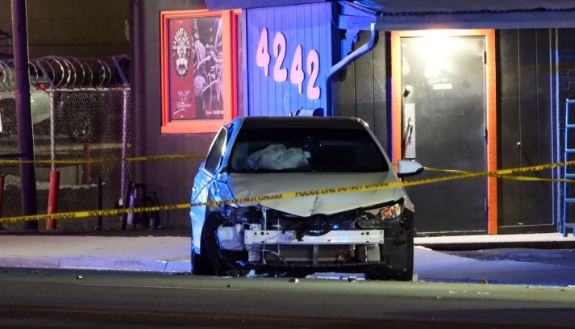 "A 31-year-old male was hit while exiting his vehicle," said a statement from Unified Police Sgt. Melody Cutler. "He was transported in extremely serious condition."
Starlette Hope McMullin, 21, was arrested at the scene at about 1:30 a.m. Sunday, charging documents say.
Impaired driving, DUI court, a third-degree felony
Criminal mischief, a class B misdemeanor
Improper lane change in occupied lane, an infraction
McMullin's affidavit says she crossed "the right fog line with nearly half of her vehicle's width. The driver continued this travel and collided with a pedestrian who had just got out of his vehicle at 4242 S. State St.
"The victim was thrown under another vehicle and sustained serious injuries causing his heart to stop at one point during emergency surgery."
McMullin was placed in a police vehicle at the scene, "where they proceeded to pick a hole in the seat of the police vehicle pulling foam and seat liner apart," says the statement, filed by a UPD officer.