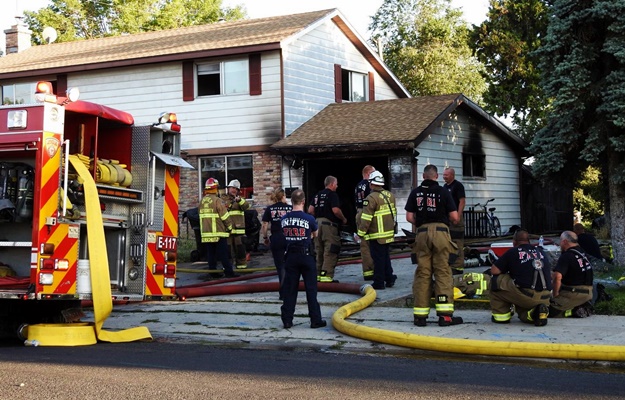 TAYLORSVILLE, Utah, July 12, 2019 (Gephardt Daily) –Unified Fire Authority crews responded to a garage fire Friday evening after it was reported by passersby who saw the flames.
UFA Public Information Officer Keith Garner said crews were dispatched at about 7:10 p.m. to 1357 W. Atherton Drive (4375 South).
Some people who were in the area attempted to extinguish the fire with garden hoses until UFA arrived, Garner said.
When the fire department reached the scene, crews were able to contain the fire to the garage. The flames spread to the backyard, scorching the grass there, but the fire never extended into the home itself.
Total damage, including smoke damage to the house, was estimated at about $50,000.
Firefighters needed only 20 minutes to knock down the blaze at the vacant home, and no injuries were reported.