SALT LAKE CITY, Utah, Sept. 8, 2020 (Gephardt Daily) — Nearly 170,000 homes and businesses are without power and classes were canceled in Salt Lake City, Davis, Ogden and Weber school districts, as hurricane force winds rake northern Utah and the Wasatch Front Tuesday.
According to Rocky Mountain Power, 58,535 customers were without electricity as of 8:30 a.m., the majority of them located in Weber, Davis and Salt Lake counties.
The Utah Highway Patrol reported at least five semi trucks were toppled on Interstate 15 in northern Utah, forcing the Department of Public Safety to to restrict I-15 travel for big rigs and other high-profile vehicles in Davis, Weber and Box Elder counties.
"There are numerous closures on I-15 from Salt Lake County north to the Idaho border. Plan for delays. Avoid the area if possible. If you're stuck in traffic, do not exit your vehicle due to flying debris. And, avoid parking alongside high profile vehicles," the UHP tweeted.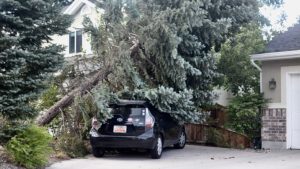 The loss of electrical power forced TRAX service to a halt, while Frontrunner service is also being interrupted, according to a statement from UTA.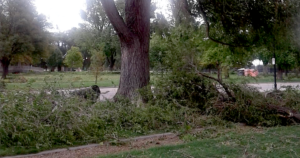 "TRAX is not operating at this time due to the loss of electrical power, downed power lines and debris on tracks throughout the system, and issues with the catenary on several trains," the UTA statement said.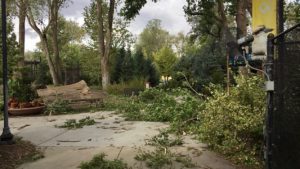 "FrontRunner is also experiencing an interruption of service between Woods Cross and North Temple. Power lines and debris on the tracks.  Bus bridge is in place between these two stations.  Buses throughout the UTA system having to improvise or be re-routed due to power lines in streets."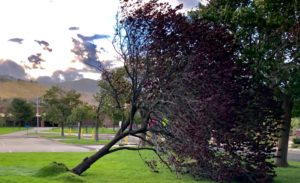 UTA said it was undetermined when service would be restored and advised commuters to check their app @rideuta or the rideuta.com website.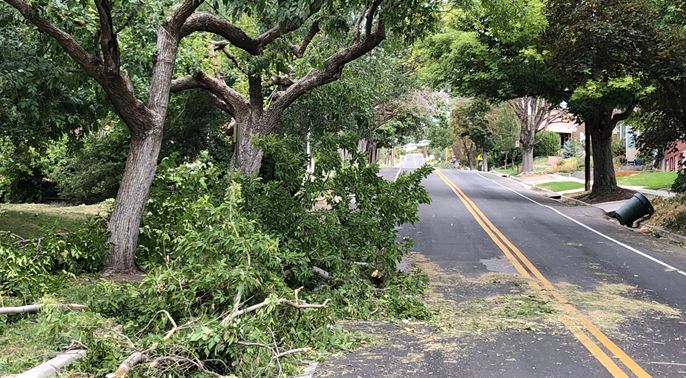 "Riders can also contact UTA's Customer Service department or refer to UTA's Twitter feed and customer service may be reached at 801-RIDE-UTA (801-743-3882). Telephone service for the deaf/hearing impaired may be accessed by dialing 711, giving the relay operator the customer service number above," UTA advised.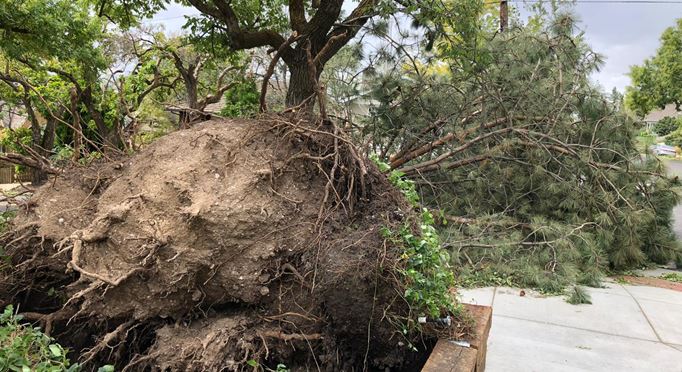 The University of Utah announced via Twitter that it was canceling classes for the day, while Weber State advised students its classes would be postponed until noon at least.
The freak wind storm blew in overnight ushering in a 30 degree dip in temperature with gusts in excess of 85 mph.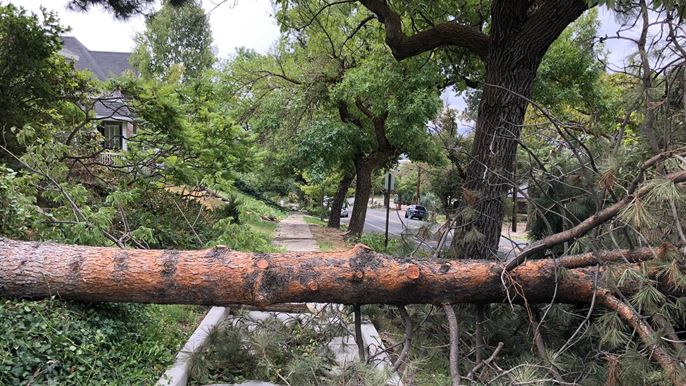 The National Weather Service in Salt Lake City said there would be a brief lull in the winds Tuesday afternoon before they would resume Tuesday night and into Wednesday morning.