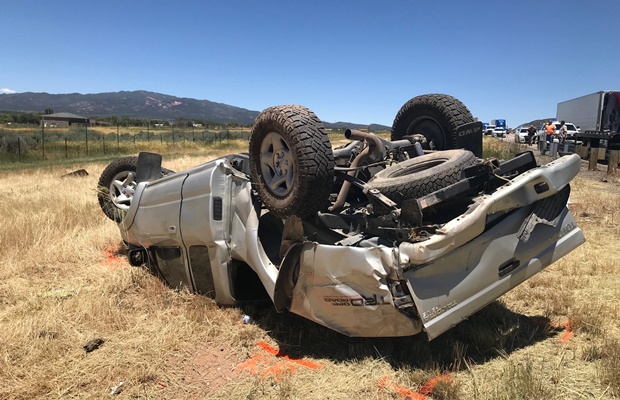 WASHINGTON COUNTY, Utah, June 22, 2019 (Gephardt Daily) — A woman died Saturday afternoon when the truck she was driving rolled on southbound Interstate 15.
The woman has been identified as Cheryl Renee Hartley, 56, of Hurricane.
Utah Highway Patrol Cpl. Andrew Battenfield told Gephardt Daily the single-vehicle crash occurred at about 12:42 p.m. near mile marker 40.
Hartley was driving a Toyota Tacoma south on I-15. The truck began to drift left and Hartley overcorrected to the right, Battenfield said. The Tacoma rolled and struck a freeway sign. Hartley was ejected from the vehicle and died at the scene.
Battenfield said there was no indication of impairment or excessive speed. Hartley was wearing a seat belt.
He said the strong winds in the area and the fact that there is a construction zone on that stretch of road may have contributed to the crash.