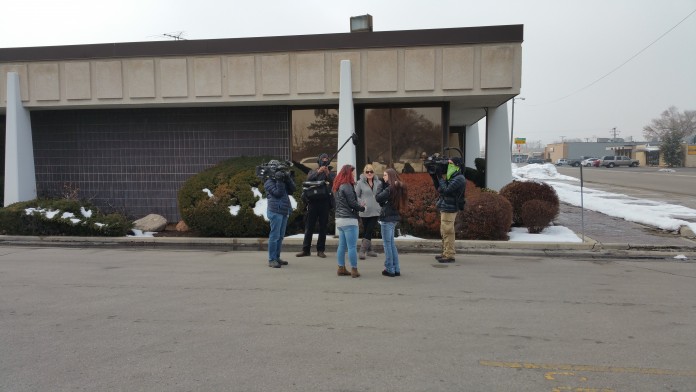 SALT LAKE COUNTY, Utah, Feb. 10, 2016 (Gephardt Daily) —  Law enforcement agents from the Internal Revenue Service's criminal investigation unit executed a series of search warrants Wednesday at properties owned by Utah's polygamous Kingston clan.
The raids were carried out at least two businesses on Main Street in South Salt Lake City, as well as a residence off Creek Road in Sandy.
Nakia McCloud, special agent for the IRS, confirmed the raids were taking place, but refused to say exactly who was being targeted.
"We basically have a couple of enforcement operations ongoing at the moment," McCloud said. "Due to this being a sealed warrant there's no additional information I can provide at this time."
The Kingston Group operates a number of businesses throughout the western United States.
The group is known for its adherence to fundamentalist Mormon beliefs, including polygamy.
In 1999, David Ortell Kingston was convicted of committing incest with a 16-year-old niece who had been forced to become his 15th wife.
Group member John Daniel Kingston was also sentenced to prison in 1999 for beating his teenage daughter after she refused to marry another family member.
The Kingston run businesses across the Rocky Mountain west are valued at more than $100 million.