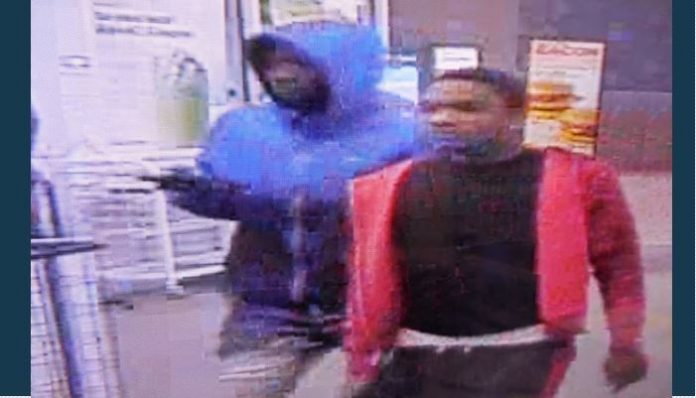 LAYTON, Utah, March 5, 2019 (Gephardt Daily) — Police in Layton are asking for the public's help identifying two men believed to have stolen and used a credit card removed from a car in a fitness center parking lot.
"On Friday these two men used a credit card stolen from a car at VASA fitness in Layton to purchase a bunch of gift cards at the Layton Walmart," a statement from the Layton City Police Department says.
"If you recognize them or the car they got into, please let us know and reference Incident #19-02985."
Since mid-December, cars outside VASA have been broken into five times, three of them in the past three days, the LCPD statement says.
"We are putting extra resources there to address the problem, but vehicle burglaries are not unique to VASA Fitness. Any gym, church, movie theater, or other place where suspects know you will be away from your car for a while tend to make those places targets.
"Credit cards are often what bad guys are after in these break ins, so keep them with you or get creative in how you hide them to best avoid being victimized."