KLEBERG COUNTY, Texas, Nov. 9, 2019 (Gephardt Daily) — The Utah couple taken into custody after they were found traveling in the RV of a husband and wife found murdered in Texas made a first court appearance after being extradited from Mexico.
Suspects Adam Curtis Williams, 33, and Amanda Noverr, 32, both of Logan, had been spotted on a surveillance camera driving the RV belonging to James and Michelle Butler, 48 and 45.
The Butlers were from New Hampshire, but spent much of their time traveling by RV, according to reports.
They were camping on Padre Island when they stopped responding to family messages, and were reported missing.
The Butlers were later found buried on the sandy beach, with Michelle's body placed atop the remains of James, a Navy veteran.
A medical examiner determined the Butlers had been murdered, but officials have not revealed the couple's exact cause of death.
After a surveillance photo showed Williams and Noverr crossing the border, into Mexico, with Williams driving the Butlers' RV, police put out wanted posters. A tip led officers to the couple's location, in the Mexican state of Jalisco.
U.S. law officials took the couple to Texas' Kleberg County, where they were booked into jail.
On Friday, Williams and Noverr appeared separately before 105th District Court Judge Jack W. Pulcher in Kleberg County. They both were charged with felony theft of the Butlers' vehicle. Bond for each was set at $1 million.
According to Texas media reports, prosecutors are being tight-lipped as they build their cases against the two, who are expected to be charged in connection with the Butlers' murders.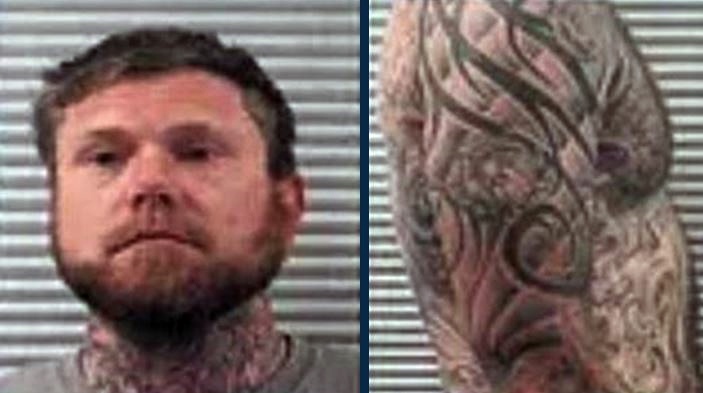 Williams looked different than in the surveillance photo. He had shaved his head, revealing numerous tattoos in addition to those visible on his neck and chest. A wanted poster with photos apparently taken at the Cache County Jail also shows tattoos on Williams' arm and torso.
Noverr's jail documents noted her hair as blond. In court, her hair was brown.
Both Williams and Noverr asked to be appointed attorneys, saying they had no source of income. The judge appointed attorneys Sam R. Fugate, the mayor of Kingsville, Texas, to represent Noverr, and Mark W. Stolley, of Corpus Christi, to represent Williams.
Texas news outlet the
Caller-Times
states that court documents say Williams was pulled over by Padre Island Park Ranger days before the Butlers were reported missing. Williams was driving a pickup with Utah plates and was given a warning citation for not wearing a seat belt, the Caller-Times says.
The pickup the ranger pulled over was found abandoned on Nov. 3 in the parking lot of a Corpus Christi bingo hall, the Caller-Times report says.
Utah charges
Williams currently faces charges in Utah of object rape, forcible sodomny and forcible sexual abuse in connection with an April 18, 2019 case, according to charging documents obtained by Gephardt Daily.
In an Aug. 4, 2019, case, he faces two charges of aggravated assault, assault by a prisoner, interference with an arresting officer, intoxication and unlawful purchase by an interdicted person.
His criminal history, as listed in Utah online court documents, dates back to 2004.